​PART 4: COMMUNITY
​It is not good for us to be alone.......
How does this description of church differ from your impressions or experience of it?
​
The church is primarily a movement, always 'becoming' - it's full of imperfect human beings trying to follow Jesus, trying to be life long learners and seeking to love one another, support one another through all the ups and downs of life.

​To be a part of God's family; the church, is to become part of something so much bigger than ourselves. It's to work together with others to see this world and people's lives changed for the better.....
​
How do you feel a part of being part of something with so much to offer you, your family and the wider world?

​We hope the video below sums this pretty well........

We can only follow Jesus with the help of other people
​This video explores the heart of what it might mean to be a disciple, a follower of Jesus......
YOU are invited to follow Jesus, to become part of this life changing and world changing community.
​Jesus doesn't promise it will be easy or without sacrifice, but he does promise he will always be with us, through His HOLY SPIRIT. He invites us to find our true identities in relationship with God and each other and to play our part in His restoring work in the world.
​NOW THIS REALLY IS GOOD NEWS......

​So...... what next?
Get in touch with your local church, they'll be delighted to welcome you and help you start the life long, life and world changing journey of following Jesus

​In the meantime - some of the resources on the right of this page might be helpful......
Powered by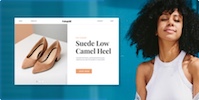 Create your own unique website with customizable templates.