One story which makes sense of real life.....
We all need a 'story' to live by.
​We may not realise it but we all base our lives on one of these stories, it could be one we looked at in part 1, or another.

​What if there were one story, one true story which could make sense of our lives and of the way the world truly is? What if living in this story was what we were born to do?
​What if living in this story was the way to make us fully human; whole people with a real sense of purpose and peace?
​
Listen to the short audio clip below, then think about the questions which follow....​

What are your main concerns in life?
​What do you think about? Worry about? Care about?
​What are your concerns for the local community, our country and the wider world?
​How could a God who is behind all life help us make sense of our own lives and of the way the world really is?

Listen to this next short talk then think about the questions which follow....

---

Have we lost a sense of wonder in our lives? Can exploring the Big Story help us rediscover this?
​Maybe this YouTube video will help.......
What are your first responses to the Big Story described?
​In what ways can it make sense of the way the world is?
In what ways can it make sense of your experiences and the way your life has been and is today?
​The story of Jesus, which is the central part of the Big Story is called the 'Gospel' and Gospel simply means 'Good News'. In what ways can the gospel be good news to you and to the world?
​How can it connect to your life?
​If you don't feel any connection at the moment, why might that be?
​How do you make sense of the world? Can you see how God's Big Story can make a difference to you?​

www.rejesus.co.uk

---

​www.mysticchrist.co.uk
The Bible tells us there are 2 ways to live; with God or without God. Choosing to live without him it calls 'sin' and will be seen in the choices we make in life. Jesus death on the cross deals with our sin and reconciles us to God. Following Jesus is not about trying hard to make God love us. He already does. It's not about us trying to be 'good enough' for God to accept us - Jesus has already done it all. This is called GRACE - a love which is sacrificial and which comes as a gift. A follower of Jesus is forgiven and freed to live close to God and join him in his work in the world.
The video above, right explores one way of understanding why Jesus died on the cross for us....
In part 3 we'll be looking more closely at how God reveals himself to us in Jesus and how it can speak to our lives today......
​
​Meanwhile, some of the links or the video above top right may be helpful for you to explore.
Powered by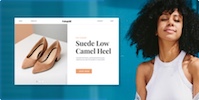 Create your own unique website with customizable templates.